If you are blessed by this Ministry please support it.
May you be blessed By the Most High.
Sherry Shriner
P.O. Box 531
Carrollton, Ohio 44615
or Via Credit Card
Donate Via Credit Card at My Page - http://www.gofundme.com/fightback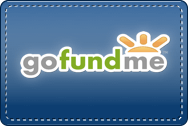 If you have a Square Cash account you can send donations to $SherryShriner
https://cash.me/$SherryShriner
Thank You for Your Support!!!
Contact - sherry@shriner.com